7 November, 2023
Halifax, NS – The 52nd Nova Scotia Federation of Labour (NSFL) Convention saw a strong presence of IAM members. Delegates and observers from IAM LL 2797 and IAM LL 1763, along with Canadian Labour Congress representatives and IAM LL 3111 member Kelly Roche Codner, gathered at the NSFL Convention in Halifax. Matt Barnable, Grand Lodge Representative also attended the convention as a delegate.
It marks one of the largest turnouts of IAM members at an NSFL convention in decades.
One of the highlights was the election of Melissa Marsman as Secretary-Treasurer of the NSFL, marking the first time an IAM member has been elected to this position at the Federation. "I'm honoured to have been elected as the new Secretary-Treasurer of the Nova Scotia Federation of Labour. As a union advocate with over 20 years of experience, I will bring all of my expertise to make the most of this position," said Marsman.
The re-election of IAM member Gina Boyd, also from Local Lodge 2797, as Vice-President for unions with fewer than 1000 members was another special moment for the IAM delegation. Said Boyd, "I'm looking forward to working with Melissa and all the other dedicated activists to improve the lives of workers in Nova Scotia. The trade union movement is only as strong as our ability to unite on the issues of workers together. I can't wait to get to work."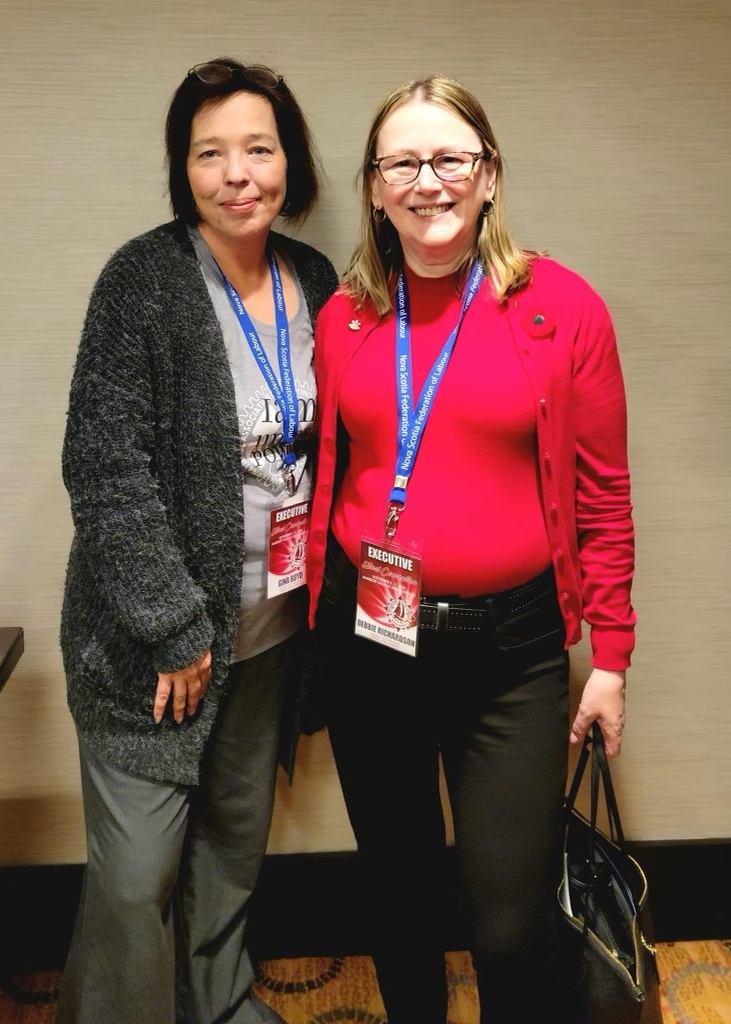 Having two members on the NSFL Executive underlines the important participation of IAM members. The IAM continues to make a significant impact, effectively representing its members in the labour movement across Canada.
Websites:
www.nslabour.ca
www.iamaw2797.ca